Shopping for furniture is one of my most hated activities. I was never very good at interior design, and as usual suffer from the paradox of choice, which is why I was extremely happy the first time we walked into a Bassett furniture store. On our first visit we were shopping for a sofa. One of their designers welcomed us into the store and was extremely friendly and helpful. She showed us several options that could work for us and wasn't pushy at all. While we did experience some sticker shock, we were impressed with the store and excited to learn that the furniture is made here in the US. In fact, we were so impressed we returned the same day to place an order for not one, but two sofas despite all negative reviews we read on Yelp.
30 days later…
Our furniture was delivered to our home. I don't remember when was the last time I was excited about receiving furniture. I'm normally the type of guy that's more excited about gadgets and electronics. Upon inspecting the sofas, we observed some strings coming out of the fabric, but they looked great and we considered that to be a minor defect. I called Bassett customer service and they sent someone to remedy the problem by trimming some of the excess fabric.
We were so happy with the sofas, within a few days we showed up at Bassett again (different branch this time). This time we needed a dining set. As we expected, we were greeted once again by a very friendly and talented designer / salesperson. She helped us pick out a dining set that would work in our space. And once again, we were hit by sticker shock. $1200 for a table, $250 for a simple chair, almost $500 for an upholstered chair. Wow. Certainly more than we had budgeted. But you get what you pay for, right? If Bassett is charging such high prices, they must be making high quality furniture…Right? So we decided to bite the bullet and place the order. "Oh, you need me to pay for it now? Sure, here's my credit card" I said as I waived goodbye to another $3300 of our hard earned money.
A week later we returned to Bassett once again…this time to place an order for an ottoman. Not just any ottoman, a leather ottoman for $1300. "Top grain leather", as our sales rep described it.
The "big reveal"
No, it's not the interior design service. It's realizing that we bought poor quality furniture for top dollar. What started off as a great experience was now a total disaster.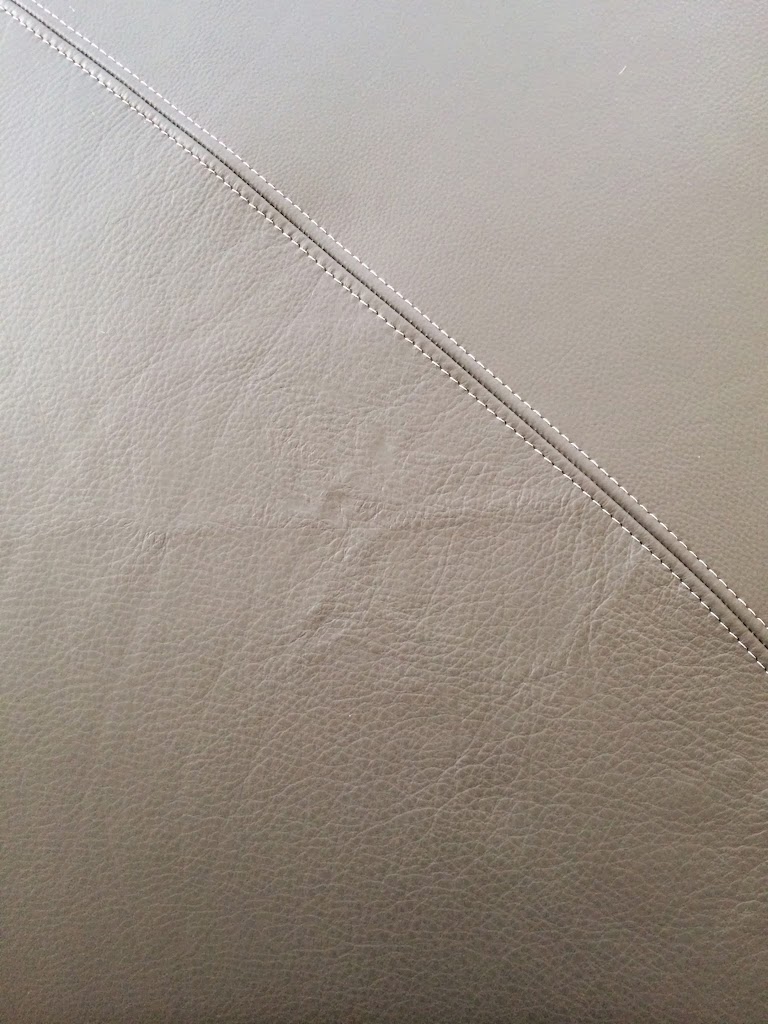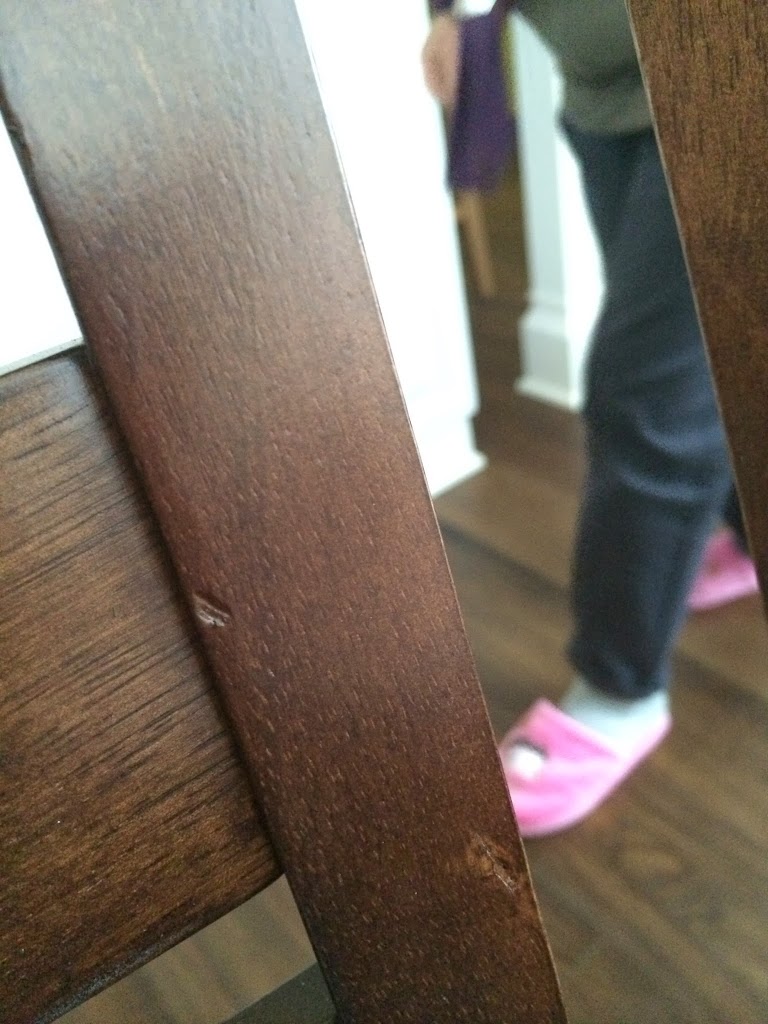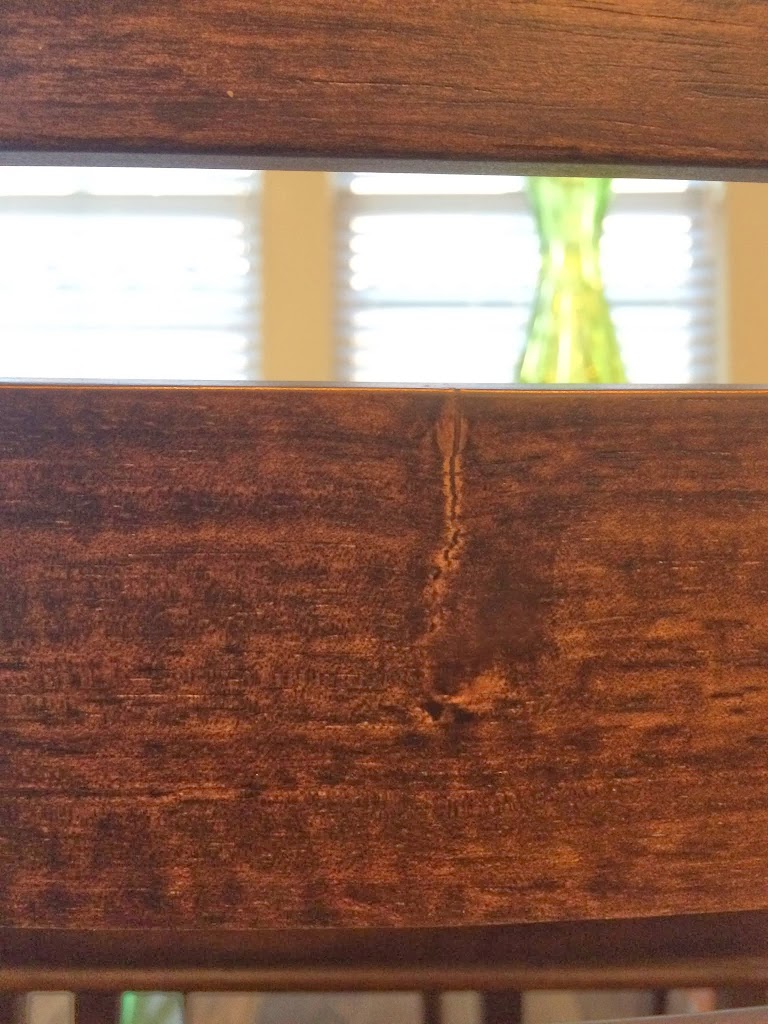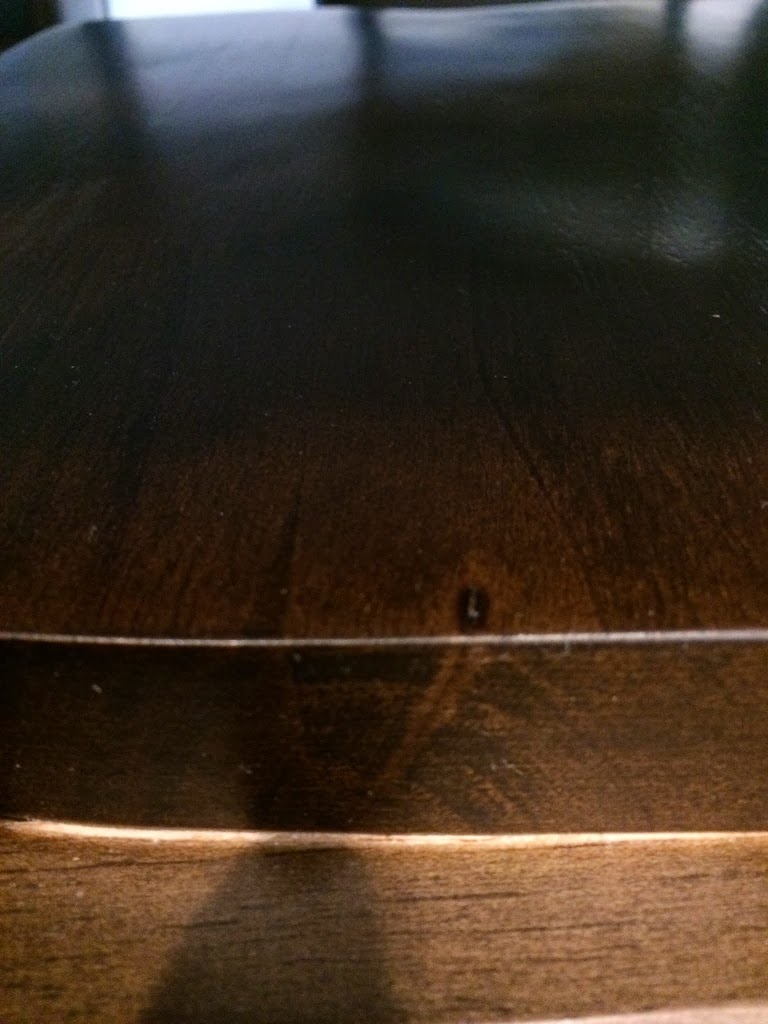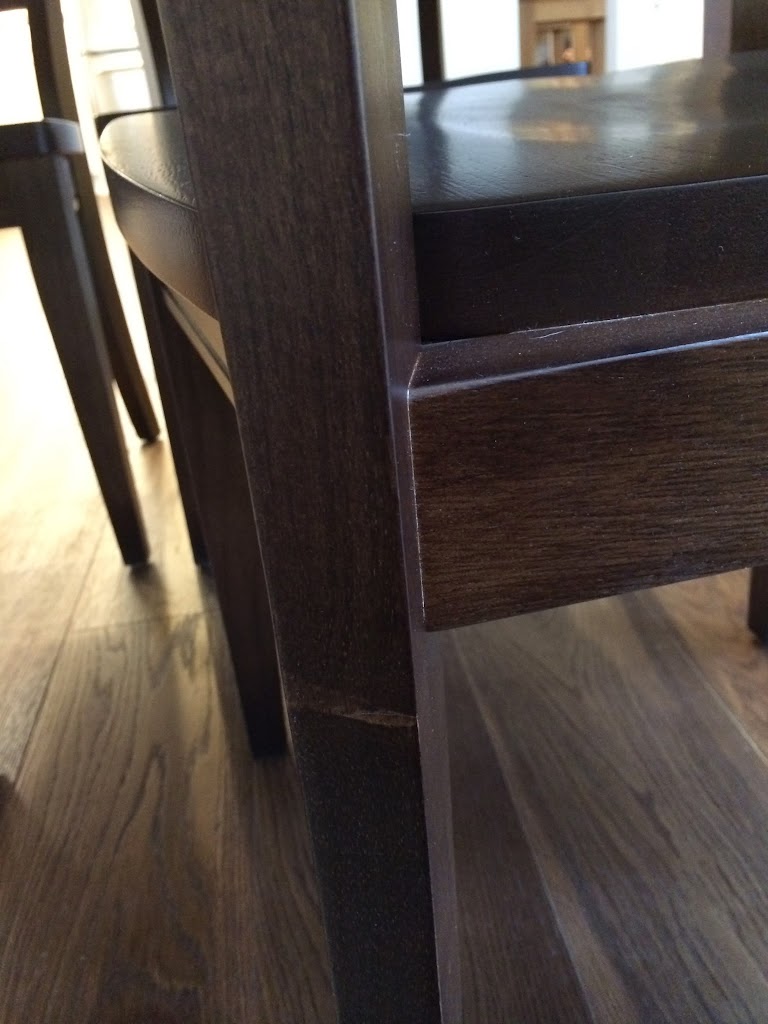 Additionally, two of the 4 chairs aren't leveled. I've bought higher quality items at IKEA. How did these defects leave the factory unnoticed? How did it pass quality control? I could accept all this if we bought at an inexpensive furniture store, but when you pay top dollar for furniture you expect to get high quality. Apparently that is not the case with Bassett.
We were planning on purchasing additional items from Bassett but after this incident we have decided we will never be entering that store again.
I will continue to update this blog post as the story develops. In the meantime, I will not be shopping at Bassett again and I cannot recommend them to anyone.